Links will open in a new window.
All links on this page are FREEWARE unless otherwise noted. They ARE NOT Hockey related.

---
Freeware Sites
- GONE WITHOUT A TRACE!
• NoNags Freeware - GONE!
• Freeware Arena
• Spacejock Software Lots of useful programs, many for FREE!
• Freebyte Another site with useful FREE programs
• Completely Free Software
• Freeware Files
• Cybia Utility Apps
• Free Software Directory
• Freeware by Stefan Trost Media


---
Programs and Software
Some Tools I Personally Use & FULLY Endorse:
• Official S*H*L FREEWARE
Download the FREE Goalie Stat Compiler. Click above, or here.

---
• SUPERAntiSpyware


Try the FREE edition!
See how much it will find!
You won't be sorry!

---
• Avast! FREE Antivirus Protection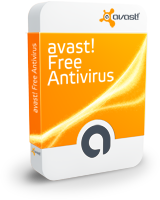 ---
• Micro$oft Windowsฉ Cardfile.exe
Now obsolete, from Windows 3.1! FREEWARE
---
• Capture Excellent Screen Capture Utility. FREEWARE
---
• BullZip Printer THE BEST PDF Printer! FREEWARE
---
• Micro$oft Windowsฉ CD Player
Now obsolete, but it's light and works VERY WELL! FREEWARE
---
• Dice Roller Script FREEWARE
---
• EditPad
The BEST replacement for Notepad! (and I use it to code this web site, too...) FREEWARE
---
• Micro$oftฉ GIF Animator No longer supported, but it does the job. FREEWARE
---
• HTML-Kit FREEWARE with registration.

---
• Icon Library Viewer View and extract icons from your programs! FREEWARE
---
• Irfan Viewer GREAT image viewer/editor/converter. FREEWARE

---
• RonyaSoft PDF Printer Print to PDF for FREE! FREEWARE

---
• Open Office Office Suite. (MS Office Compatible.) FREEWARE

---
• Stickies Desktop Post-Itฉ -like Notes. FREEWARE

---
• Yeah Write Multi-use text editor, address book, etc. NOT Freeware

---